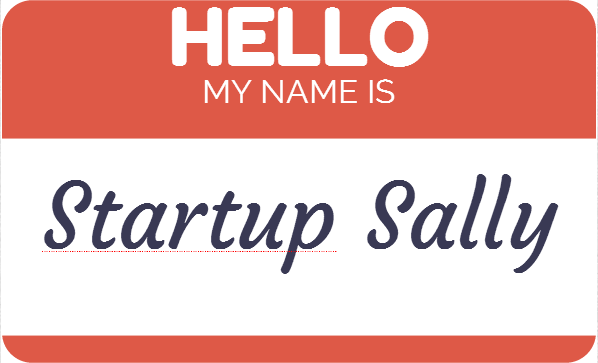 Remember that time your team spent an entire afternoon hashing out your company's buyer personas (complete with the cars they drive and favorite toothpaste brands)? Not to mention the surveys, interviews and databases you poured over to find out who Enterprise Eric and Startup Sally really are. Oh, and let's not forget the hours you spent glamming up your findings into a perfect slide deck masterpiece.
Fast forward to today. Where are Eric and Sally now? Are they actively inspiring your marketing campaigns and sales processes? Or are they sitting in a forgotten pdf somewhere in the depths of your company wiki? If you're guilty of the latter, it's time to dig out those profiles and put them to work. You may need to do some updating depending on how long they've been gathering dust.
Now let's approach the topic you've been avoiding: how to use buyer personas. That's right – simply creating them won't do you any good. You've got to use your customer personas to personalize each stage of the buyer journey. Relevancy is the way to grab people's attention and gain their trust whether they're searching for content or talking with your sales rep.
Once you've got your persona profiles in hand and up-to-date, it's time to start building your plan of action.
So how can we break this project down into bite-sized pieces? For simplicity's sake, let's use Traffic, Leads and Sales as the stages in our funnel. Start off by choosing one persona to focus on and put yourself in their shoes as you answer the questions below:
Use buyer personas to attract the right traffic.
Blogging and content

Which questions of theirs can you answer with content? (Hint: Use this buyer persona's real-life questions as titles for your posts and content. Dig through a few email responses or look through their forum comments for some inspiration.)
Which formats and what length and depth do they prefer? Enterprise Eric may love a good webinar with the ability to ask questions in real-time while Sally just wants short video snippets she can view on demand whenever her schedule allows.
How important is this persona to our business in relation to other personas? If your company strategy is focused on growing your Enterprise offering, you'll want to calendar content sooner and more often for Eric than for Sally.
SEO Keywords
What are the terms and lingo they use to describe their pain points and goals? Look at the words this type of customer uses in conversations with your sales reps. Study their email responses, website form data and answers to interview questions. For example, sales reps may hear Eric's ask "How do I measure my marketing ROI?" while Sally's ask "How do I grow my business?" Use these language cues to guide your SEO efforts.
Social Media
Which social media channels are they active on? We might not reach Enterprise Eric with our Pinterest pins, but we know he's a sucker for Twitter news. Be strategic about where you publicize content targeted towards certain personas.
What is the best time of day to catch their attention on these channels? Take their geographic stats into consideration as well as their work day/weekend patterns.
Use buyer personas to convert qualified leads.
Which types of offers and calls-to-action would appeal to them? Also, think about where to advertise these offers on your website – choose relevant product pages, blog posts and other places this buyer persona is likely to be. If you have the capabilities, dynamic content (or 'smart' content) would prove really beneficial here.
What does their conversion path look like? Use your personas to drive your website's architecture and design.  Make it easy for them to find the information they're looking for. Some websites unashamedly ask visitors to identify themselves with a specific persona right on the homepage, which then determines the type of content they'll see throughout their visit. Shopify's homepage is a good example of this. As a visitor, I click on the description that describes me best and I get content tailored to my needs:
What type of content organization make sense to them? Organize your library of digital assets – ebooks, videos, case studies, etc. – by industry, company size or any other grouping that helps your persona easily discover content relevant to their needs.
Use buyer personas to nurture and close more leads.
Email
How often do they prefer to hear from us? Eric may look forward to getting emails every couple days while Sally thinks once a week is already a lot. Adjust your email nurture streams accordingly.
What type of email marketing content will interest and engage them? Don't put everyone on the same drip campaign. Send them tips, ideas and links to the resources and product pages that make sense for their situation.
Which email templates should sales be using for this persona? If your reps are sending the same intro emails to all of their leads, you've got a problem. Build out a few email templates geared towards this persona for sales to use throughout their follow-up efforts. Again, speak this persona's lingo and offer helpful, relevant resources.
Sales Processes
Does it make sense to pass this persona on to sales? You may find out that selling to certain personas isn't a good use of your reps' time. You'll want to be able to identify this persona via form field data or actions they take. Then make sure to suppress that persona from the list that get passed on from your marketing automation database to your CRM. Consider nurturing this persona via email with instructions on how to self-serve. An example of this would be if your sales team only works during U.S. daytime hours and you have overseas leads coming through. You aren't ready to add an international team, but you don't want to waste those leads.
Does it make sense to create a sales team for this specific persona? This might be a major shift in your sales team structure, but it could also mean significantly higher close rates and shorter sales cycles. For example, you have 2 sales teams – one that specializes in Enterprise Eric's and one for Startup Sally's. Now that your reps only have one persona to focus on, they can become more familiar with that persona's specific goals, challenges, lingo and preferences. This setup yields more intelligent, targeted questions and conversations that show the buyer how well your company knows and can cater to their needs.
How can our sales scripts be more compelling for this persona? Look over any scripts your reps are using for product demos, consultations, positioning statements, proofs, etc. Can you make any tweaks to the language or topics covered to better align with this customer profile?
As you take action on your new insights, I think you'll be pleased with the results. And these days, it's pretty darn easy to get those metrics. In fact, most marketing automation platforms (Marketo, HubSpot, Pardot, Eloqua) allow you to filter your reports by segmented lists. You'll be able to see traffic, conversions and revenue for each buyer persona. How nifty is that? (PS – HubSpot just announced their new Personas Tool making this stuff easier than ever.)
What other ways have you put your buyer personas to work? Add your ideas in the comment box below!